I spoke at a design conference once that had a little different take on lanyards. I'm not sure if they were designed to save the staff time and money or to serve as social prompts for introverts during the breaks. Perhaps both.
Instead of the usual attendee and speaker credentials, they gave everyone a blank version made of dry-erase material with two pre-printed headings: Name and Ask me about. When my daughter found mine laying on my desk, she wiped it clean and made it her own: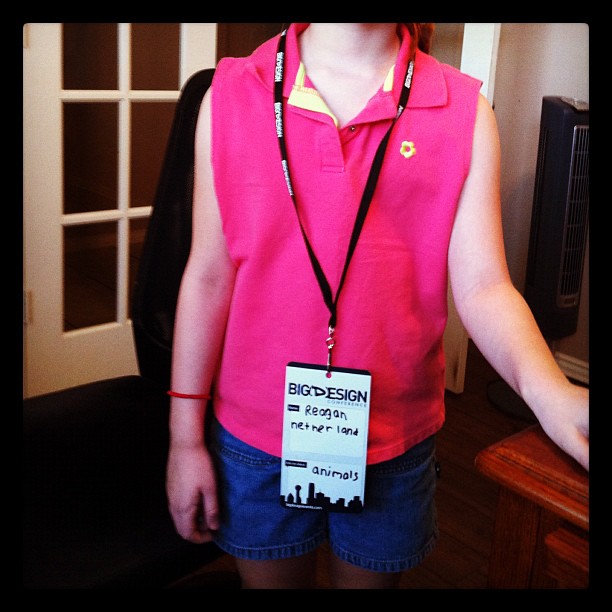 Name: Reagan Netherland
Ask me about: Animals
She has always been quick with a funny furry or feathered factoid, so she didn't even hesitate to think about it. Sharing her love for animals seemed as natural as sharing her name.
How about you? What excites you so much you can't not talk about it? We each wear a virtual lanyard like this around with us, but instead of writing in dry-erase marker, we reveal our passions in conversation.
We all have topics that energize us, as if we held some positive (or negative) charge. What language, tool, framework, technique, or other topic animates you? What brings you so much joy (or pain) that you can't help telling others?
If you're drawing a blank, it might be time to jump into something new.